This year, we set ourselves the challenge of raising £2,000 in aid of two incredible charities doing vital work in the North East to raise funds and awareness for causes we care about. Part of that challenge was to complete a Marathon Walk down the beautiful North East coast, which we're delighted to say we completed on Saturday, 21st September 2019.
Daft as a Brush
It was decided by the team that our fundraising efforts for the year would benefit Daft as a Brush Cancer Patient Care and Anxious Minds North East, both charities delivering initiatives that are close to the hearts of our team members.
Daft as a Brush provides a free transport service to and from the Freeman/RVI Hospitals for outpatients undergoing chemotherapy and/or radiotherapy treatment – some from as far afield as the Scottish Borders, North Yorkshire and West Cumbria. The fleet includes an ambulance specially adapted to safely transport children of all ages and their parents to and from hospital treatments.
Anxious Minds
Anxious Minds is dedicated to supporting people in the North East suffering from mental health problems across a wide age range and for all walks of life. The service is the highest rated mental health provision in North Tyneside and provides a drop-in/recovery centre, workshops, CPD and training, as well as regular events to encourage the conversation around mental health. 1 in 4 people suffer from mental health problems, so we believe supporting a cause like Anxious Minds is crucial to raising awareness of something that could be affecting the person sat next to you.
The Marathon Walk
Our walk started bright and early on Saturday – one of the sunniest days we've had in a while up here in the North East – kicking off at the ungodly hour of 6.30 am (may we repeat: ON A SATURDAY!) at our Toffee Factory HQ.
From here, we headed up to Bamburgh to start the long trek down the coast to Alnwick, passing through Craster, Embleton and Newton and others (all 27.5 miles of it!), across fields, along beaches and right into Alnwick town centre for a well-earned pint at around 8.30 pm.
Quite the stretch, we're sure you'll agree, especially in the bright sun with (fairly!) minimal training! It was certainly worth it though, as our fundraising so far has surpassed our hopes and we're well on our way to hitting that £2K goal.
We're delighted to have raised over £1,500 so far, with generous donations from far and wide, with only £470 to go in order to reach our target! If you're feeling generous and would like to sponsor the team for their incredible efforts, you can do so HERE.
We're super grateful to all sponsors of our Marathon Walk and to those who picked up a baked treat at our charity bake sale!
Thank you, thank you, thank you!
Rather than bore you with the detail of the sights along the way, we thought we'd share some images of our beautiful coast instead: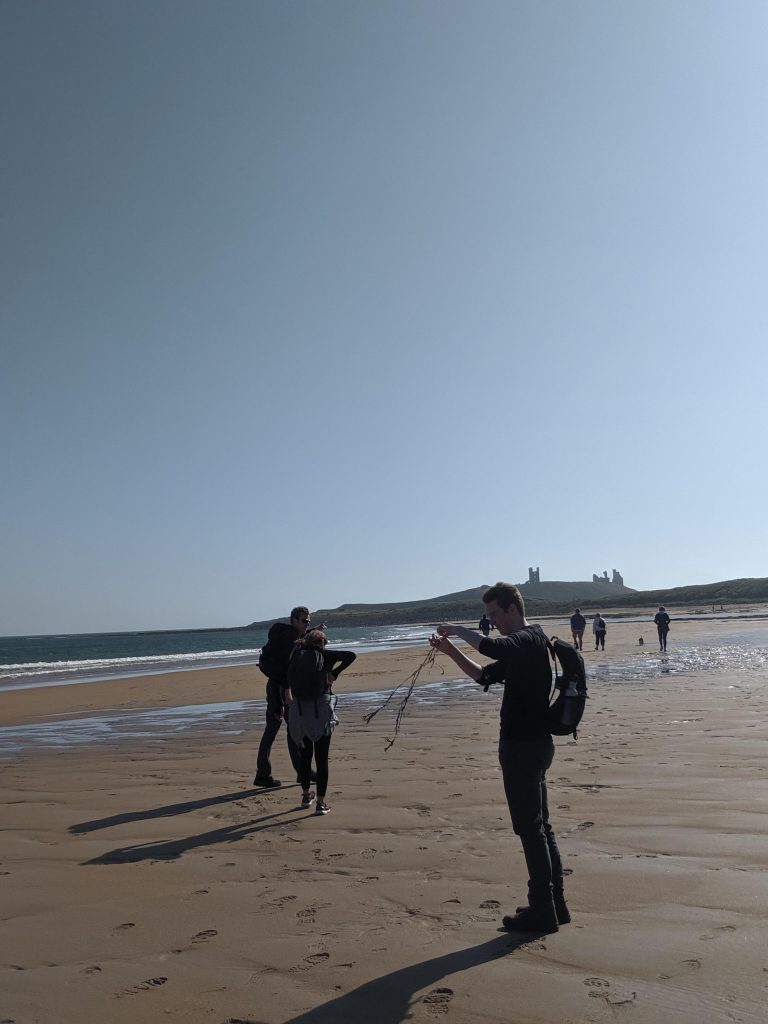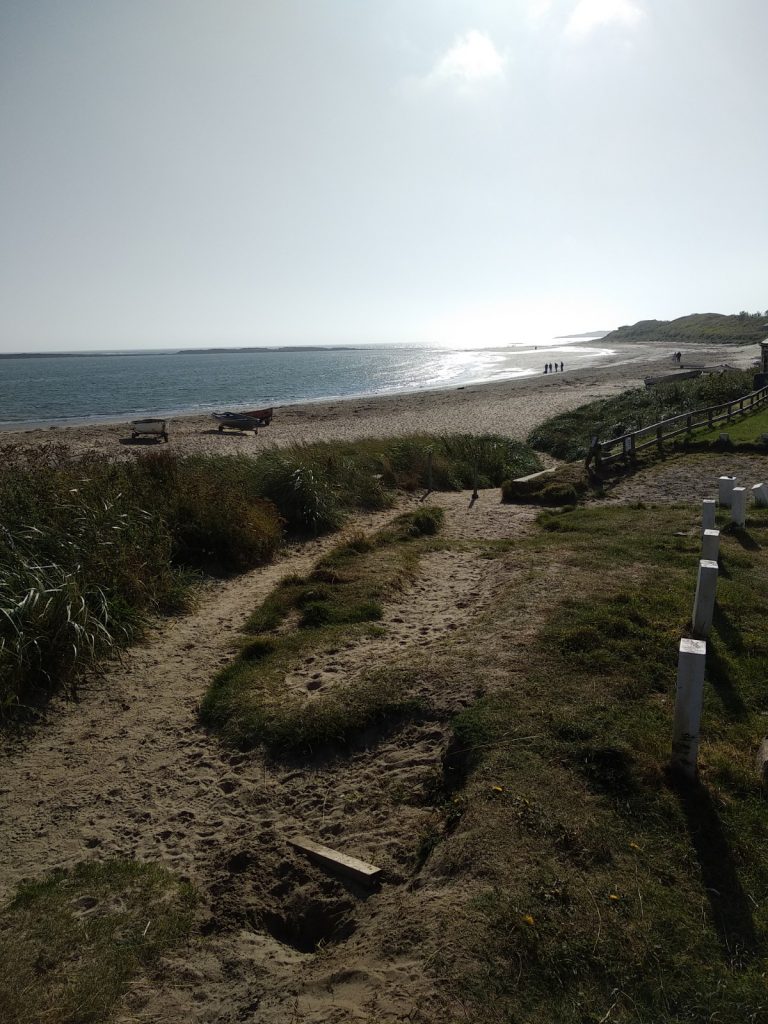 We'd like to say a huge well done to Hayley, Ian, Lou, Ryan, Lucy, Martin, Bekki, Lauren G, Dan, Lydia and James for getting stuck in and completing the Marathon Walk. We hope you're as proud of yourselves as we are of you! On to the next challenge!
Find out more about our "extra-curricular activities" over on our Instagram, for sneak peeks of life at Evolved Search from the inside.