It seems like just 5 minutes ago that we were introducing three new team members to you all (ok, it was a fortnight ago) but we're onto the next one already and are excited to share we just welcomed our very first Head of CRO to the business! Meet Simon Clark.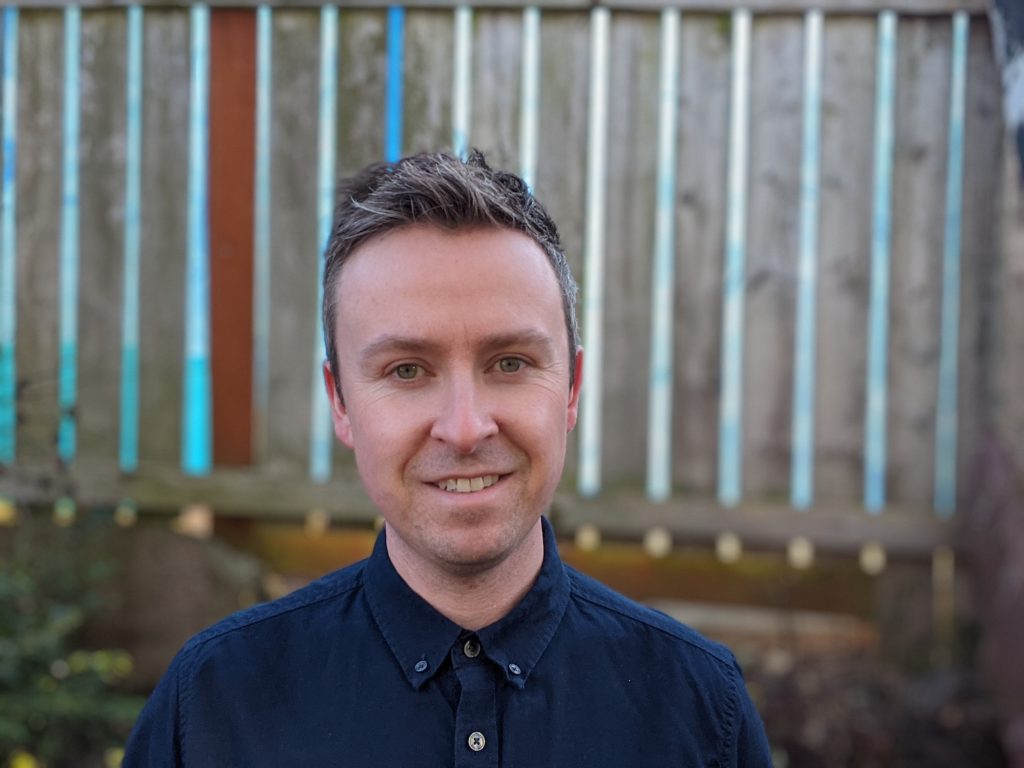 Simon, who began his career in Web & Graphic Design over 13 years ago, has worked as a Senior Web Developer at another regional agency, before moving to specialise further in Conversion Rate Optimisation at a global digital group.
He joins us as Head of CRO, our first within the agency, with heaps of knowledge and experience across CRO, Analytics, UX, development and much more.
He also has a degree in Transportation Design (sure to come in handy on our range of Automotive clients!) from Northumbria University and recently became a Certified E-Commerce UX Professional by Baymard Institute in May 2020, after six months of hard work and as many exams.
Speaking of our new senior hire, Evolved Search MD, Ian McIntosh said; "Finding the right person to lead our growing Conversion Rate Optimisation offering has been a priority for the business over the past 6 months and I'm delighted to welcome Simon to the team to take the helm as Head of CRO.
"Simon brings a wealth of knowledge of his field and not only relevant experience in CRO, but also across other related disciplines such as Analytics, web development and UX. I'm looking forward to seeing how he develops and grows the department and team over the coming months, for the benefit of all Evolved clients."
To find out more about our new recruit, we thought a little Q&A was in order, so here goes:
What attracted you to a role at Evolved Search? How are you finding it so far?
The Head of CRO role really appealed to me as this was the logical next step in my career path, after three years working as an Optimisation Manager at Dentsu.
The chance to build and shape an Optimisation team to the next level was too good an opportunity to turn down. What also drew me to Evolved was the award-winning work and committed growth-focused mentality and speaking with the three company directors showed me the incredible ambition and growth plans they have in place.
The culture and benefits were also impressive and the culture of looking after their employees, which I can confirm now is true!
Training opportunities also attracted me as continued development is one of my core values. I have only been in my role for a short amount of time, but I am already excited for the future of my role, the CRO department and the agency overall.
What does your new role entail and what are you excited about getting stuck into?
My first few weeks at Evolved Search will involve meeting as many of my new teammates as possible, albeit over Zoom and Slack calls! I'm looking forward to immersing myself in the existing CRO activity and client base, getting to know as many client contacts as possible and getting involved in new business activity.
In the background, I will be looking to improve and expand our current offering to give us the best suite of services available. Beyond that, I am excited to begin building a team capable of making us the first choice for Optimisation services in the UK.
Give us a whistle-stop tour of your career to date:
I began my career as a fledgling Web Developer, working my way up to a more senior position before becoming more interested in Digital Marketing, learning PPC, SEO and Analytics.
This landed me the opportunity in 2017 to get into Optimisation and I grabbed it with both hands. I have worked across several sectors and on some of the UK's largest homebuilders, insurance companies, Universities, and Automotive brands.
We wish Simon the best of luck in his new role and we'll be sharing more of the inside scoop on our team and what they're up to over the coming weeks and months, so stay tuned.
If you're in the market for a new challenge, check out our Careers page for our current vacancies. But, be quick! Our opportunities are being snapped up faster than ever right now.