During my time at Evolved Search, I have come to realise how a job can become so much more than just the ordinary 9-5. To work for an organisation that not only cares about its employees and the service we provide, but that also chooses to operate sustainably and make a difference to the wider community, is something rarely found.
For me, this is a huge factor to consider when investing so much time and energy into a company. It means that I enjoy my job not only for the work that we do but because the company also shares the same values that I do.
What I love about the culture of our team is that ideas big or small are welcomed and there are always people willing to get involved. This provides a wealth of opportunities for the agency and the individuals to make an impact both in the office and in our local community.
Encouraging Sustainability
Before transitioning to the full-time home working life, there were a few key changes implemented which any size office could consider, that I'd like to shout about.
Firstly, we've focused on reducing our plastic waste. Although a huge global problem and not an easy one to tackle, we've taken small steps to reduce the amount of plastic coming in and out of the agency. We now only stock our fridges with the easier to recycle tin cans of pop, stopped ordering bottled water and introduced an office water tank, which goes back to the supplier to get refilled.
This has also encouraged the team to bring in their own reusable water bottles. We're in the middle of a mini brand refresh right now and (spoiler alert!) there might just be some environmentally-friendly branded bottles coming to the agency, too!
Another surprisingly easy fix was to stop ordering in dairy milk from the supermarkets. Rather than supporting industrial farming, we now order from a local dairy farm who deliver us fresh milk in the old-fashioned form of glass bottles, which again get returned and reused every week. We're also looking into buying our office fruit locally and seasonally, so it doesn't come wrapped in non-recyclable plastic.
Thirdly, like many offices, we also ensure there is easy access to recycling bins, and not long ago went entirely paperless. As a digital agency with endless tools at our disposal and substantial cloud storage, there's no need to print anything, ever.
We're also looking to implement a cycle-to-work scheme once the office returns back to some sort of normality. Last but not least, we have 'No-Car Fridays', although I'm pretty convinced this one came about as people aren't usually fit to drive home after a Friday drink at the Tyne.
Community and Charity Engagement
The agency has always been interested in supporting the local community, from the directors taking part in a sleep out for the homeless, regular bake sales to raise money for charities in the region, or more simple clothes and food donations.
Recently, however, we have been organising bigger fundraising events, allowing more opportunities for the entire agency to get involved.
One of the new initiatives for 2020 involves every member of the team contributing at least 14 hours a year (2 working days) to dedicate to fundraising or community activities.
One way of getting involved includes taking part in our yearly summer fundraiser, which last year involved walking 26 miles along the Northumberland coast. We were blessed with beautiful sunshine, positive attitudes and every single person completed the walk from start to finish.
Over the course of 12 hours, individuals who don't usually work with one another got to know each other better and encouraged each other forward to raise an incredible £2000 for the Newcastle-based charities Anxious Minds and Daft as a brush.
One of our charity and community initiatives this year was an exciting trip to the Lake District involving 3 separate and challenging physical activities, with an impressive turnout of 70% of the agency wanting to participate. Unfortunately, due to our current circumstances, this has been postponed, but that hasn't put our charity work on pause.
Earlier this year, just as the lockdown began, members of the team gathered Easter gift packs for Centrepoint. The charity has three local hostels that house individuals under the age of 18. Due to COVID-19, these youngsters were cut off from their family and friends.
To try and brighten their days of isolation we sent over crates of Easter eggs for all hostel users, sent in brand new board games, assembled baby packs for the young parents which included essentials like nappies, wipes, baby grows and milk. Our final treat was to pay for Netflix subscriptions for each hostel.
One of my personal favourites, though, was taking 12 volunteers up to Kielder Forest to replant trees in the middle of a wet and miserable January. After a bitterly cold day resulting in a fair few frozen fingers and toes, we planted over 1000 trees and inhaled a healthy dose of fresh Northumberland air.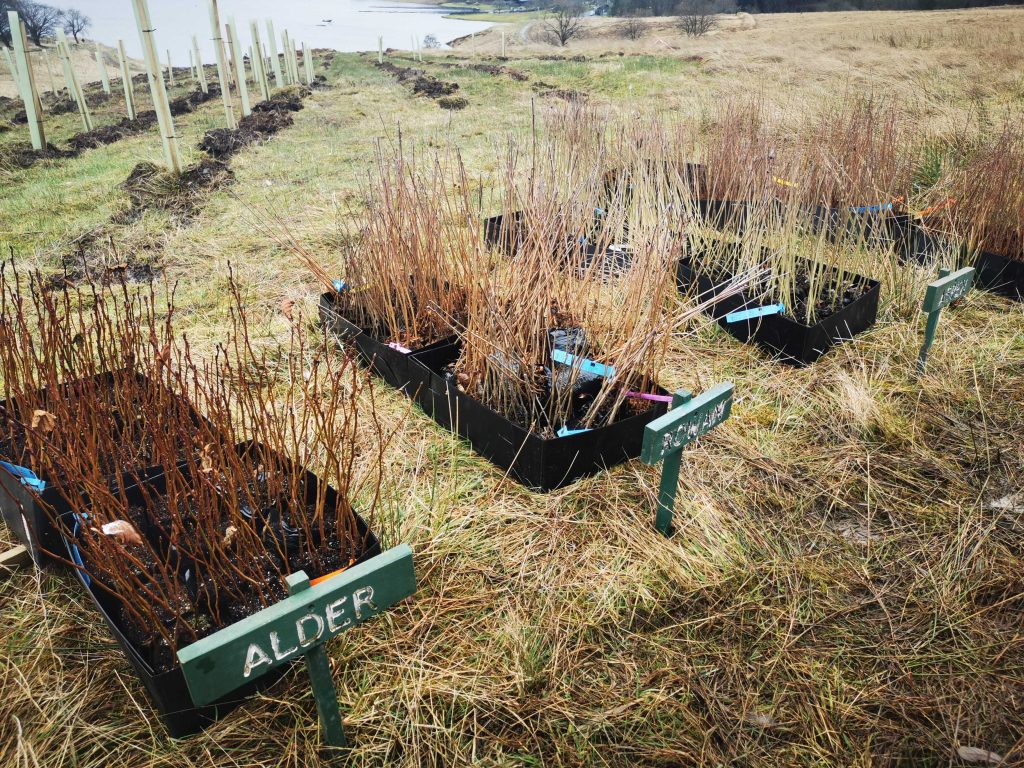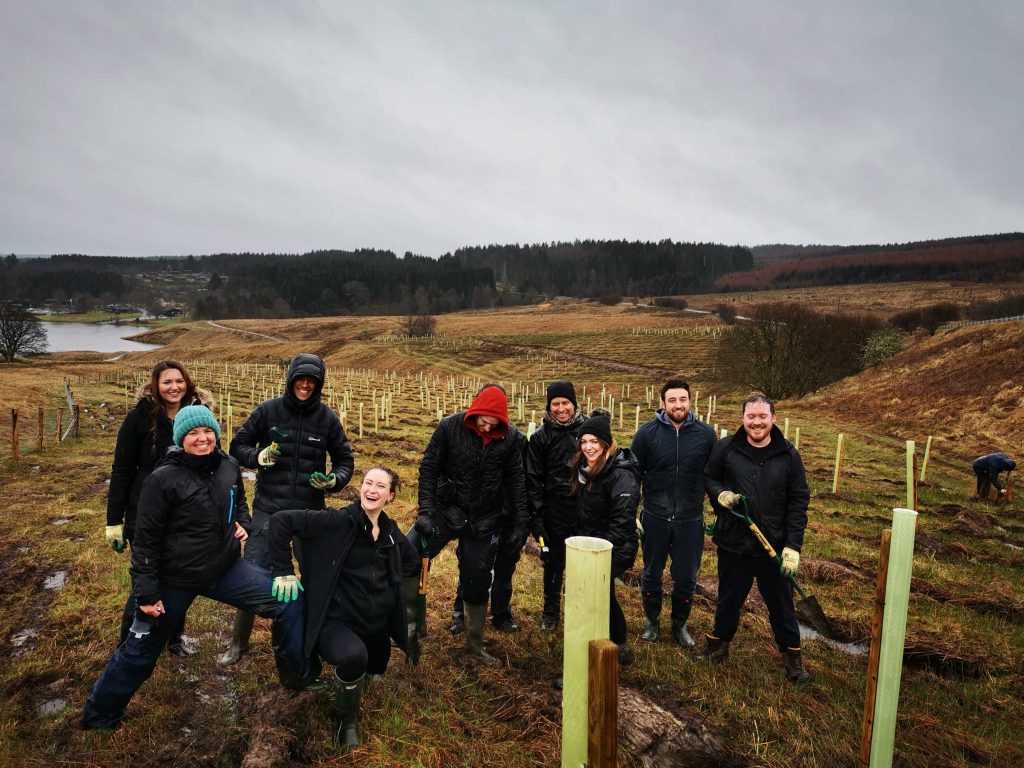 There is, of course, a lot more in the pipeline for the agency's charity and community initatives, as we consider ideas such as beach and park clean-ups, clothes swaps and pub quizzes to raise funds for the causes closest to our hearts.
I'm genuinely proud of everything we have achieved so far and in our efforts to support our local charities and community initiatives we have ourselves gained a stronger and more collaborative working environment.
Long may we continue to do so!
Find out a little more about life behind-the-scenes here at Evolved Search via our Instagram and keep an eye out here for a new website coming soon that'll share a lot more about us and what we're about.