It's a very happy Friday indeed for all of us at Evolved as we've just picked up the Best Independent Agency Award at the UK Agency Awards 2021!
The annual UK Agency Awards celebrate the best of the best in terms of agencies and individuals across the country, from Search to Creative to Social, and everything in between.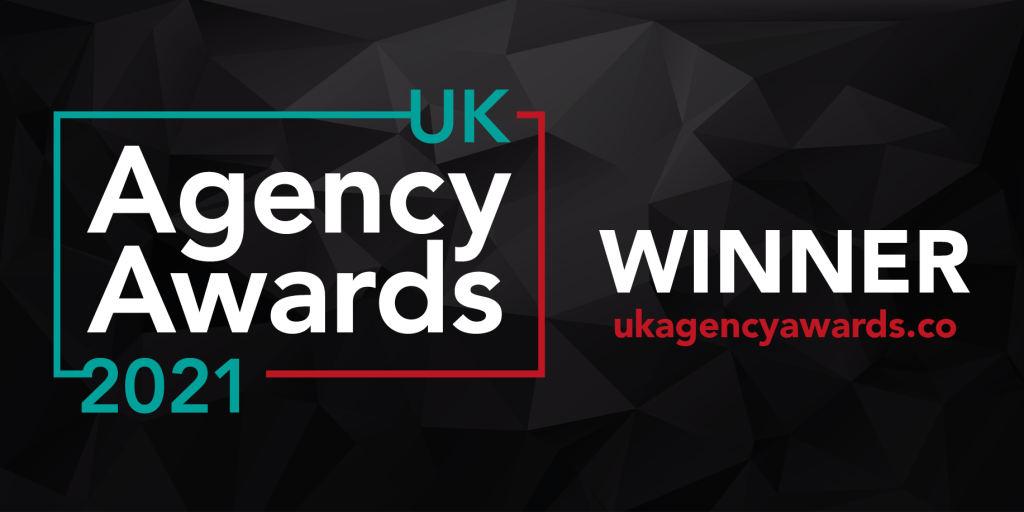 We were up for three awards this year – our first time entering the UK Agency Awards – including Best SEO Agency, Best Agency Culture, and the category we ended up winning: Best Independent Agency.
The competition was fierce, as expected, and we were thrilled to see many industry peers pick up accolades at last night's ceremony, even though we weren't there to witness in person due to a continued carefulness around COVID-19.
We say this every time we pick up an award, but our latest win is down to the brilliant people we have here at Evolved, who work incredibly hard, look out for each other, and always do the best for themselves, their colleagues, and their clients.
In other highlights this week, Lucy Dodds, our Senior Content Marketing Consultant, made a hugely successful debut at her first in-person BrightonSEO, taking to the main stage yesterday to deliver her latest industry talk: "What the hell is a content strategy anyway?"
Feedback so far has been brilliant and we hope to have some content up here soon from Lucy herself to give a wider view on her topic. You can catch her via the stream event in a couple of weeks, simply register here. You'll also be able to catch Eva Cheng's talk, which she was sadly unable to present in person, but was just as well received and she will no doubt get the chance to present in future.
It's been a busy few weeks as we've welcomed more new faces, who we'll be introducing soon, and planning our first full team social event – a camping and activity trip in Yorkshire next week. It's brilliant to be able to start getting back out there attending industry events, team socials, and client meetings.
A toast to our UK Agency Awards win and everything else that we've missed the chance to celebrate will most certainly be had next week! Cheers to you all ?