The Evolved Search team is on the increase once again, with new recruits joining us in our Technical and Paid Search departments.
We've welcomed Jack Nesbitt as Technical SEO & Strategy Consultant and Jasmine Burn as a Paid Search Consultant over the past couple of months, as part of a wider recruitment drive that will also bring new talent to our CRO offering and Digital PR team.
It's an exciting time – albeit challenging thanks to the pandemic, but after over 6 months of complete remote-working across the agency, we're certainly into the swing of "the new normal" (trust us, we hate that saying as much as you do) and ensuring the smooth induction for new people in what's certainly a daunting time to change jobs.
We'll be sharing more about this on the blog soon, so do keep an eye out.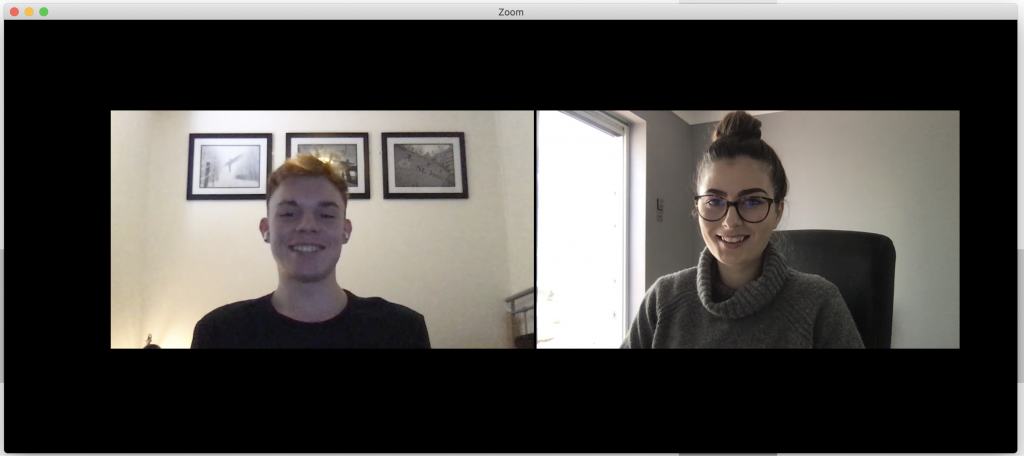 So let's find out a little more about our two newbies…
Jack started his digital career as an Apprentice in social media back in 2014 and has since climbed his way up the ladder and specialised in Paid Marketing and Technical SEO at a range of agencies in the region. Over the past 6 years, he's worked with clients from a wide range of sectors, with particular emphasis on Retail/eCommerce and Travel.
His role at Evolved Search spans both technical responsibilities and consulting on wider digital strategy as part of our newly-established Strategy team, headed up by Martyn Addison.
Speaking of his new role with us, Jack said: "Before starting, Evolved came across as a company who always put people first and I knew that was something that I wanted to be part of. I'm relishing the chance to work with some incredibly talented people within the industry, which I know will help me develop my own skills even further.
"The strategy team is a new department at Evolved and something I am very excited to be part of. It's a fantastic opportunity and something I'm thoroughly looking forward to getting started with, as the agency looks to focus more on being a strategy-first specialist agency."
In our growing Paid team, Jasmine has joined as Paid Marketing Consultant.
She also began her career in Social Media Affiliate Marketing, producing content for many different pages including travel and Christmas. This then transitioned into PPC, and she has managed accounts in the Automotive, Tech, Retail, Insurance, and Gambling industries to name a few.
Jasmine's role as Paid Marketing Consultant will focus on the management and development of our portfolio of paid search clients across a range of competitive industries and channels. "I'm excited to be a part of this journey and it'll be fantastic to see the team grow as well as the results!", she said.
During a Zoom catch-up (what else?!) with our new remote recruits, Jasmine told us she had been drawn to Evolved thanks to our apparent "transparency, simplicity, and genuine interest in staff and their wellbeing", and the fact we're "clearly very good at what we do, as the results, list of long-standing clients and awards show".
Aw, shucks.
Whilst they can't meet the full Evolved Search squad in person just yet, we're sending Jack and Jasmine all our usual bits and bobs for new starters and keeping in touch as much as possible. Keep an eye out for a post on how we've adapted our recruitment and induction process during the pandemic.
Best of luck to Jack and Jasmine in their new roles – we have no doubt you'll smash it ?