A few members of the Digital PR team and I had the pleasure of attending OutREACH Online, the virtual version of the renowned OutREACH Conference, hosted by Verve Search.
With speakers like Rand Fishkin from SparkToro, Mark Johnstone and our very own Ruth Barrett appearing on the lineup, I couldn't WAIT to sit down with a cup of coffee at my desk and enjoy the day.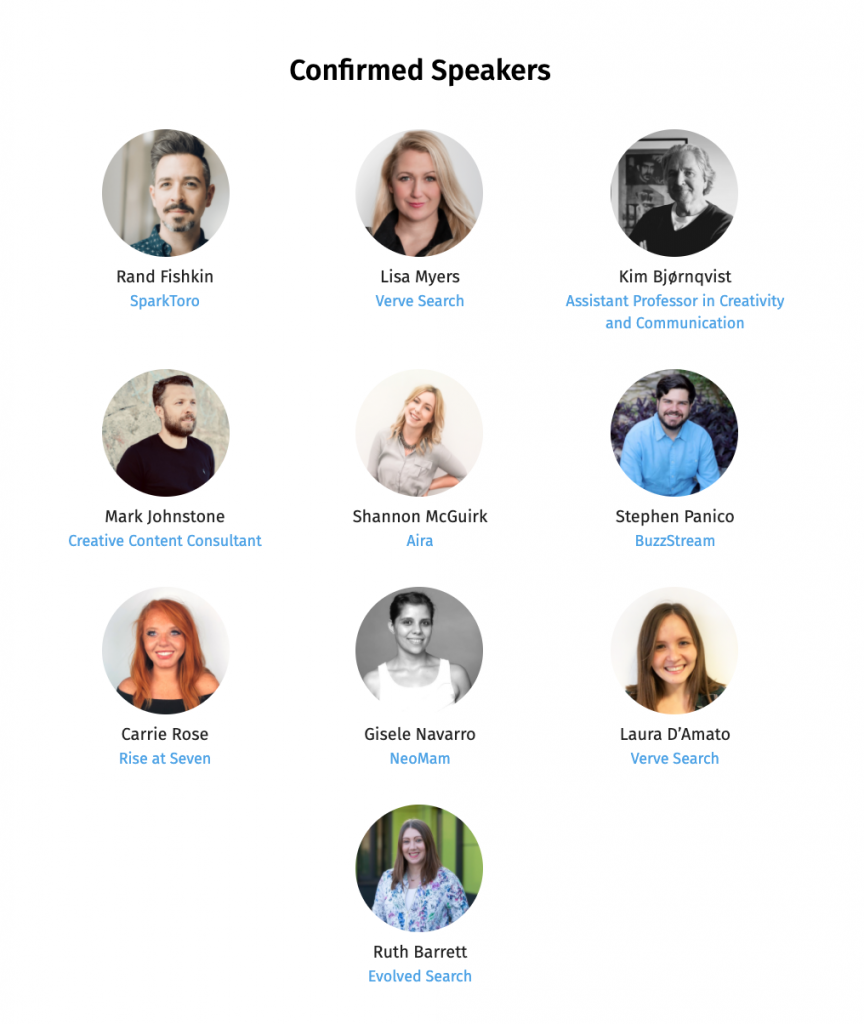 Here are a few of my key takeaways from OutREACH Online:
"If you do something long enough, you'll learn it and get better at it."
Our first talk was from Kim Bjornqvist, an expert on creativity, ideation and the power of language. It was a great way to kick off the morning and I felt inspired.
He also shared some fantastic tips on ideation in his Q&A:
Push yourself to be creative even if you're not feeling it – not feeling creative ahead of an ideation session is like an author experiencing writers block. The only way to get through it is to push yourself into that inspired headspace.
An odd number of people for a brainstorm is essential so you don't have even numbers of people discussing an idea.
Kim's favourite 'brainstorming' technique is working with post-its: after 5 minutes of thinking of ideas for a client, writing anything down you can think of and taking the time to discuss each idea thoroughly to decipher which ones have legs and which don't.
"The work contributing to a campaign's success is done before you begin your emails."
Mark Johnstone, a creative content consultant, spends his time training content teams within agencies and brands on how to come up with better content ideas.
Mark's talk was probably my favourite across the whole day. He shared his knowledge of reverse engineering content campaigns to identify the process in which they were created.
When reverse-engineering a successful campaign, you'll be able to identify the strength behind four factors:
Data
Format
Topic
Research
He said that the four factors all contribute to the success of the campaign, and all the work for campaign success is actually done before you start generating links for it. Having a rich contact list full of journalists that are going to be interested in your content and writing a pitch that draws them in is both integral to gaining links.
Johnstone then went on to introduce successful campaigns and identified common factors that contributed to their success:
They're newsworthy
The content is surprising
It covers a popular topic
It can generate clickable headlines
The campaign has broad appeal
Something that he recommended (and that I'll be adding to my weekly calendar) is regularly checking Google News & Trends for inspiration for clients.
This also opens up an opportunity to jump on reactive campaigns.
"Don't put too much pressure on yourself."
Seeing all the amazing campaigns that the Digital PR community shares, it's no surprise that as PRs, we feel pressure for campaigns to go viral. Shannon McGuirk's talk on this was truly inspiring.
She shed light on how campaigns can be huge wins, steady performers and some may not work at all. However, a campaign with 5-20 links can be just as impactful on SEO as those with 100 links, if the content is shared in the right place for the campaign topic.
It's all about relevance and whether your content is useful to that audience. As my colleague Bekki covers in a recent post on the blog, it's about quality over quantity!
An Expert Panel of Digital PR Queens
What I was most excited for was the all-female Digital PR panel consisting of Ruth Barrett from Evolved Search, Laura D'Amato from Verve Search, Gisele Navarro from Neomam and Carrie Rose from Rise at Seven, all ready to share their best Digital PR secrets.
They advised that #PRRequest on Twitter was a great way to source expert comment for pieces and add credibility to the content.
Reading articles and looking for professionals who have completed similar research is key, as they've shown they're willing to share their expertise previously.
Carrie shared a great example how she previously worked on a campaign (landing coverage in the BBC thanks to its credibility), in which the piece was backed up by a university professor who highlighted how dirty the London tube is – he had previously published work on how dirty handbags are!
Expert commentary can elevate a content piece and achieve some fantastic results in terms of coverage, so don't shy away from asking those in the know for their two cents.
"If you can't sell the content to the journalist in one sentence, they can't sell it to their readers."
The panel shared their favourite Outreach email tips:
Keep your pitches short as a journalist's time is valuable
Make it clear what you're offering in your subject line
Don't just highlight what the piece is about in your pitch, create a story
Add tables into the email to simplify and ensure your information is more digestible
Include emojis, make your pitch attractive to the reader
How to write the perfect email
The Buzzstream pro, Stephen Panico shared four inspiring emails that all landed high-quality coverage. Each pitch was different from the next, and it was great to see how different styles of pitching work for different Digital PRs.
Here are the tips I'll be applying to my pitches:
Pitches that get straight to the story get picked up
Explaining the methodology of your research is key
Include the URL to your content, not the homepage, so the journalist knows where to credit
Creating campaigns that deserve MORE than a link
Lisa Myers from Verve Search shared her expertise on creating campaigns that generate more than just links.
A typical journalist writes 15 articles every day and they're experts on identifying what coverage gains views, what creates longer page visits, comments and social shares.
As a result, we as Digital PRs should not be solely focusing on the number of links a campaign is receiving, but measuring success using social shares, the number of comments the coverage has received and the conversation it has generated online. The number of links alone is not meaningful.
How the web landscape has changed
To round-up an already information-filled day, Rand Fishkin took the virtual stage laying down the SEO industry landscape.
It's been truly heart-breaking at the moment to see how many people have lost their jobs as a result of the pandemic. Rand highlighted this in his talk and gave his predictions on how the landscape is going to change moving forward – there are more people online now than ever before and this could be a great opportunity for the Digital PR community to utilise this as we move towards a new normal.
If you're looking for more information on OutREACH Conference, head over to the website where you can find more information on their upcoming events and access recordings from the recent OutREACH Online event I attended.
Oh, and don't forget to keep an eye on our blog for regular updates across content, Digital PR and more!