After graduating from university last September, I was lucky enough to be given the opportunity to begin my career at Evolved Search within the Paid Search team as a PPC Executive.
Digital marketing has always been a great interest of mine and an industry I always knew I wanted to work in, however, when beginning my job search, I simply didn't know where to start as there were so many roles that fell under the digital marketing profession. 
Thankfully, after many months of searching and stressful nights I came across Evolved Search.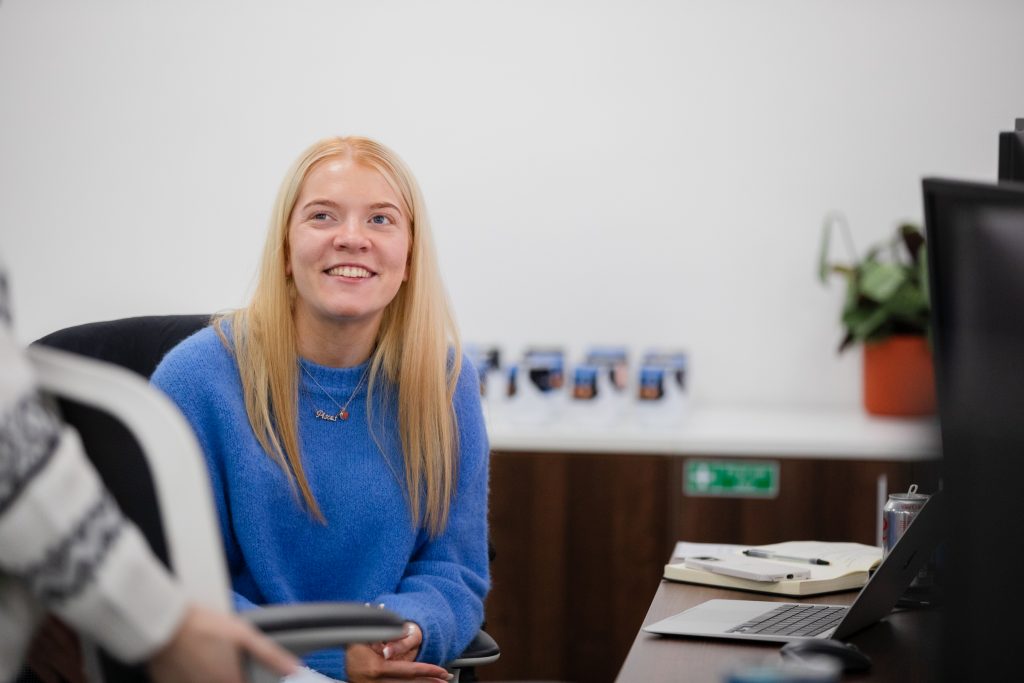 Coming into the role fresh out of education, I was both extremely nervous and excited at the same time. Whilst studying marketing within my degree course, PPC was completely new to me and something I had never had experience with before.
On my first day walking into the office, I can clearly remember some of my first few conversations surrounding PPC basics and different client accounts. With various abbreviations, bidding strategies, excel formulas, and other paid marketing terminology being used throughout, it was fair to say I felt ever-so-slightly overwhelmed!
However, in just such a short space of time, I have already learned so much and been made to feel right at home amongst such an amazing team of individuals. So far, agency life has been fantastic and provided me with invaluable insight into a PPC marketing career.
In addition, with Evolved being a successful and growing company it was reassuring to know that I wouldn't be lost amongst a crowd and instead given the support I've needed throughout. This has allowed me to not only develop strong working relationships and expand my skill set but also improve my ability to deliver excellent results and KPIs.
On a day-to-day basis I help to create and optimise paid campaigns, monitor performance, conduct relevant keyword research, and handle client emails. Overall, some of the most useful skills I have learned within PPC surround my ability to think critically, obtain accurate information and respond to changing market conditions at any given moment. In addition to these tasks, I have also learned about the importance of having a clear, tailored strategy, campaign relevance alongside an appreciation of current market trends in order to best meet the goals of our clients. We've also been named as a Google Premier Partner for 2022 which has meant I've been exposed to exclusive insights directly from Google.
One of the main things I love about my role surrounds the balance between data-driven activities and creativity. Being able to have a mix of both keeps my days varied and interesting. Whether it's account optimisation, managing budgets, analysing market trends, producing client reports, or creating new campaigns, every day brings something new.
Moreover, I have also loved working with a wide variety of clients from different industries. Some of the industries I have found the most interesting to work with include automotive, skincare, real estate, and other retail eCommerce sites.
More recently I have also been given my own client accounts to manage, which I am thoroughly enjoying and has really pushed me to develop even further. This has been a huge step up in terms of responsibility and is a good reflection of my progression and professional capabilities over the past six months. It is also highly rewarding in a sense of achievement to know that the progress I think I have made is being reinforced by my team members around me.
To conclude, my time at Evolved Search has been amazing and played a hugely instrumental part in the development of my marketing career. The progress I have made from when I first started to now is simply second to none and I can't wait to continue to learn even more.
Being able to work in such a positive environment with inspiring, dedicated, and caring people has made my transition into the working world so easy and a true joy to be a part of.
Going forward, I am extremely excited to see what new challenges and growth opportunities we take on as a team, especially given the fast-paced and ever-changing nature of the digital marketing industry!
To find out more about working at Evolved, head to our Culture page and keep an eye out for job opportunities on our Careers page. If we don't have a role available, you can complete a speculative application via the form at the bottom of the page.