We're over the moon to announce that we picked up the Large Integrated Digital Agency of the Year award at the UK Digital Growth Awards last week.
The UK Digital Growth awards recognise, reward, and celebrate website design, digital campaigns, application of tools and data, technologies, and agencies across the UK. It was our first time entering this particular ceremony and we're thrilled with the results.
Large Integrated Agency of the Year is judged on being able to provide robust examples of client success and company culture. Being an integrated agency comes with its challenges, but we're thrilled with the client growth we've been able to achieve and the culture we're still able to maintain as a large agency – and equally thrilled that the judges saw that too!
The judges said: "We thought there was exceptionally strong detail and evidence that really meets or exceeds the criteria set! We all enjoyed the breadth of examples provided within this entry. We commend you on the culture you have developed and it has clearly paid off in terms of your productivity"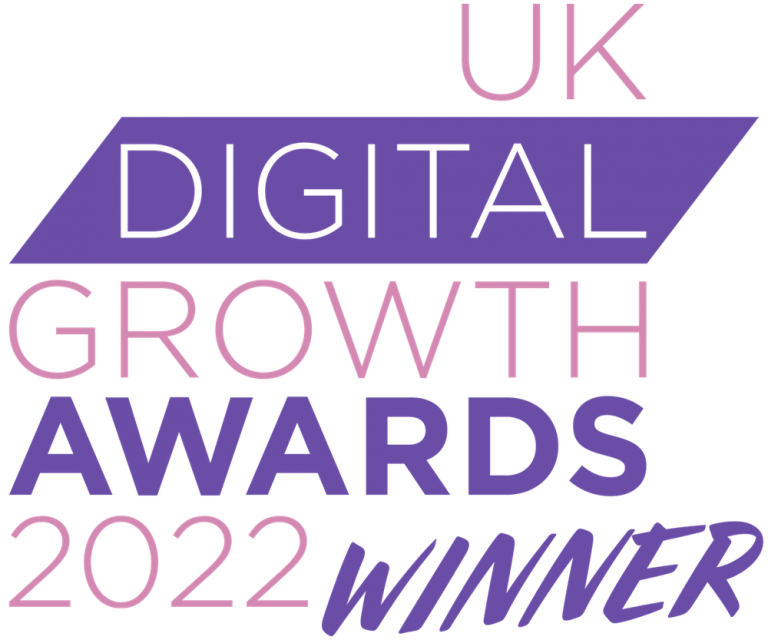 We also picked up the silver award for SEO Agency of the Year, which is judged on balancing profitability with excellent company culture. We're extremely proud of the way that our clients' growth and staff culture translate into success for all involved.
The judges said: "Evolved are a well-established and successful agency, this is clear from the continual growth of revenue, profit, and client base. We loved how they demonstrated the importance of staff culture and well-being in the team. They achieved 60% earnings before tax which we thought was phenomenal!"
The quality of the shortlisted finalists was extremely high and the judging panel was full of industry experts we admire. We don't underestimate just how difficult it is to achieve recognition like this against such strong competition, so we're pleased to be adding these two prestigious awards to our ever-growing awards shelf.
Congratulations to all the other shortlisted businesses and winners!