We've talked a lot about Digital PR tactics on the blog, recently. In this post, I want to go into greater detail about how we utilise real people's stories of ​​achievement, problem, or concern to build relevant links and place our clients as an expert in their niche.
Real-life case studies are becoming a sure-fire win as part of a comprehensive Digital PR strategy, and since I've shared my secrets with the good people at the PR People Podcast and London SEO Meetup, I thought I'd share them here, too!
What is a real-life case study?
Real-life case studies are stories from a member of the public. Delving into the experience of an individual, we can provide a story that provokes different reactions from shock to inspiration.
These stories are valuable to journalists because readers they are practical and help readers feel like they can trust the contents of the article, with actual evidence from someone in the public, rather than just the brand or a celebrity/high-authority figure who has more to gain from being in the press. Journalists require audience trust now more than ever with the media at an all-time low for trust with debates of fake news and clickbait journalism.
There are many wild and wonderful stories people in this world have and are happy to share that can be super relevant to your brand, and the chances of finding a story relevant to your niche are high thanks to the power of social media and newly-introduced algorithms.
We are able to position our clients as an expert with this tactic by adding additional expert opinions, tips, and data that will not only add value to this real-life story but also make it more trustworthy.
Maybe you're a jewellery client looking to speak to someone with an engagement ring identical to Kourtney Kardashian's, or a travel company looking to source and comment on the most wonderful or scary travel stories people have to share.
This tactic can provide even more value if you have customers that have benefitted from your products/services and are happy for you to promote their story beyond your website's reviews or testimonial page.
Whatever your brand, we're able to find case studies that help create a linkable story for journalists across the media landscape. The opportunities are endless!
Does it work?
Our Digital PR team has successfully built over 985 links with this technique since beginning in summer 2021.
Yep, almost 1,000. And by the time you read this, we'll have probably surpassed that too. Domain Authority isn't everything, but to give you an idea of quality, these links have an overall average domain authority of 68.
Links have been secured in Huffington Post, LADBible, New York Post, This is Money, Hello Magazine, Metro, Red Online, AOL, and Yahoo, proving this is a tactic we can use to earn our clients high-quality coverage with no restrictions on the level of publication or niche industry.
Examples of our campaigns using real-life case studies: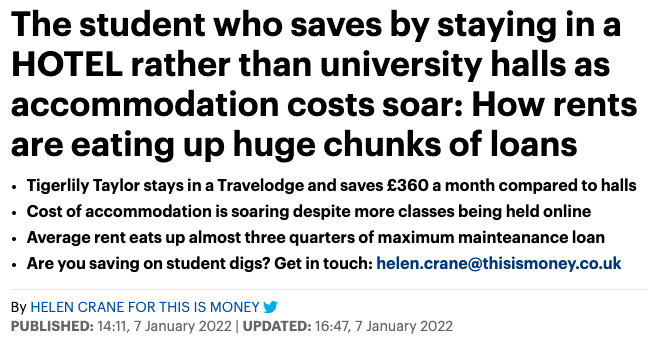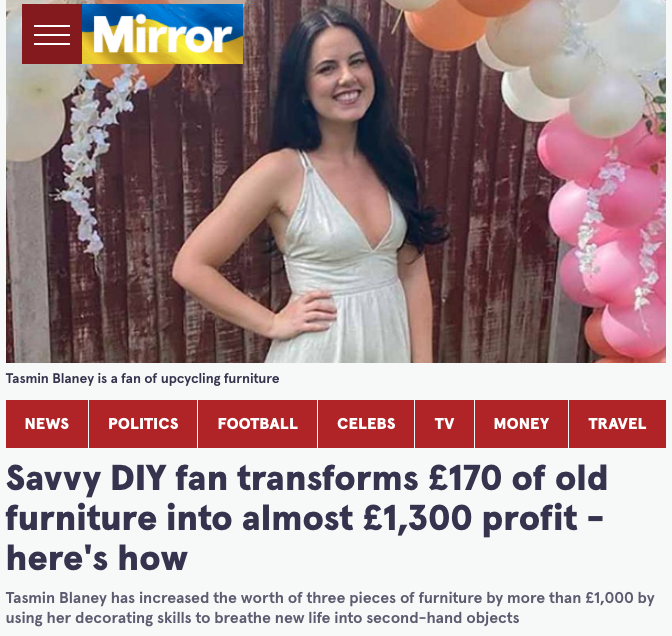 How do we do it?
At Evolved, we've embedded this tactic into our strategy for a number of clients and we're seeing a high level of success. This Digital PR campaign type is something our team has only recently shared on social media and SEO webinars/conferences, meaning many journalists' inboxes aren't yet full of real-life PR stories.
We know this is the case as we have found journalists coming directly to us asking for more of this content and to add them and their colleagues to our mailing lists.
Not only have we found journalists coming directly to us for these campaigns, but our email open rates and replies are also increasing above the average digital PR campaign.
We look for case studies with a range of techniques ensuring they're real, ethical and relevant.
We decide on the right case study based on the story we're aiming to tell, focussing on the individual.
We ensure the person within the case study is happy to be associated with the brand.
We create media materials to give the campaign the best chance of success.
We outreach the piece taking notice of which journalists cover this kind of content.
If you'd like to use real-life case studies as a part of your digital strategy to build topical, high-quality links but need a helping hand, get in touch.