Well well well, another year and another win for Evolved Search at the UK Search Awards! We're pleased to be returning to icy Newcastle with the very impressive Best use of Content Marketing award for our work with finance comparison client, Money Guru.
This is the second piece of silverware (it also won Best Finance Content campaign at the UK Content Awards back in June) we have picked up this year for the "How much is your data worth?" campaign; a deep-dive into the buying and selling of personal data on the dark web.
We wanted to raise awareness of how personal data is commoditised online and with over 400 links and counting, plus great results for the client, the judges have decided to name it the top campaign.
Our work and people were recognised heavily at the UK Search Awards this year, with 13 nominations across categories including Gaming (tombola), Retail/eCommerce (River Island), B2B (ABC Finance), B2C (Select Car Leasing), Best Large SEO & Integrated agency and a nod for our Technical SEO Consultant, Sam Taylor, in the Young Search Professional category.
And to add icing to the cake, last week our Senior PR & Outreach Manager, Ruth Walker, was 'Highly Commended' at the Women in Marketing awards in the 'One to Watch' category.
Whilst awards are most certainly nice to win and it's fantastic to be recognised within the industry, we're especially proud of the results the team has managed to drive this year for our clients through technical SEO, content and outreach combined.
With a number of exciting new client wins under our belt (more on that soon!) and new faces joining the team (more on that even sooner!), 2020 is already shaping up to be quite the year.
To discover more about the Money Guru campaign, check out the full piece here.
We'd like to say a big well done to every person at Evolved Search for the phenomenal year we've had. You all play a hugely important role in our success and we look forward to celebrating 2019 in Dublin next month.
For now, here are a few images from the awards night, courtesy of Don't Panic Projects: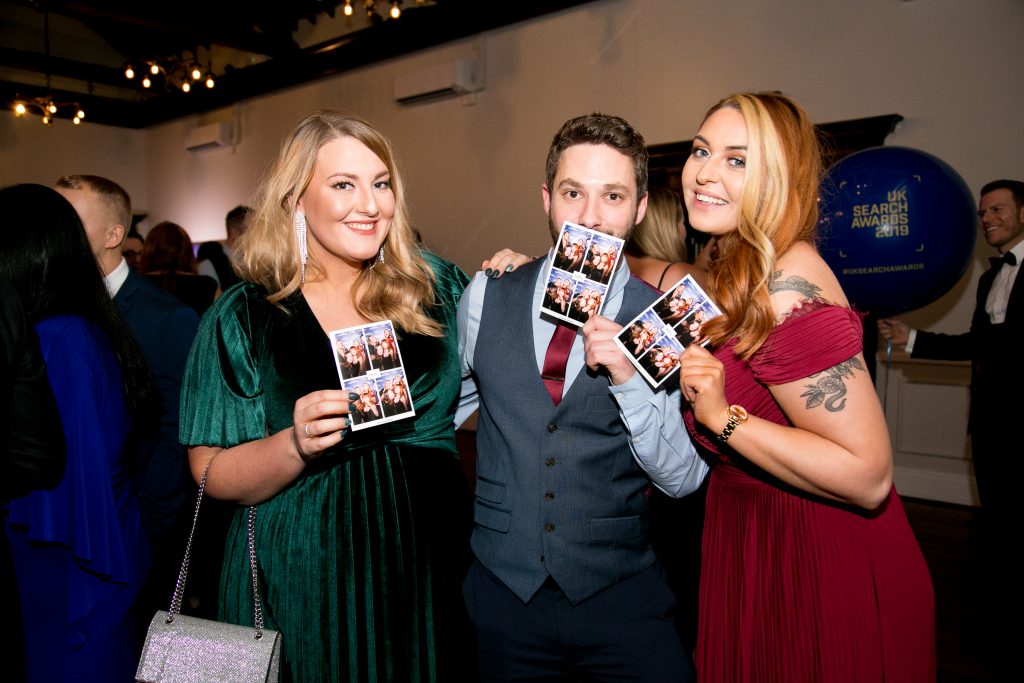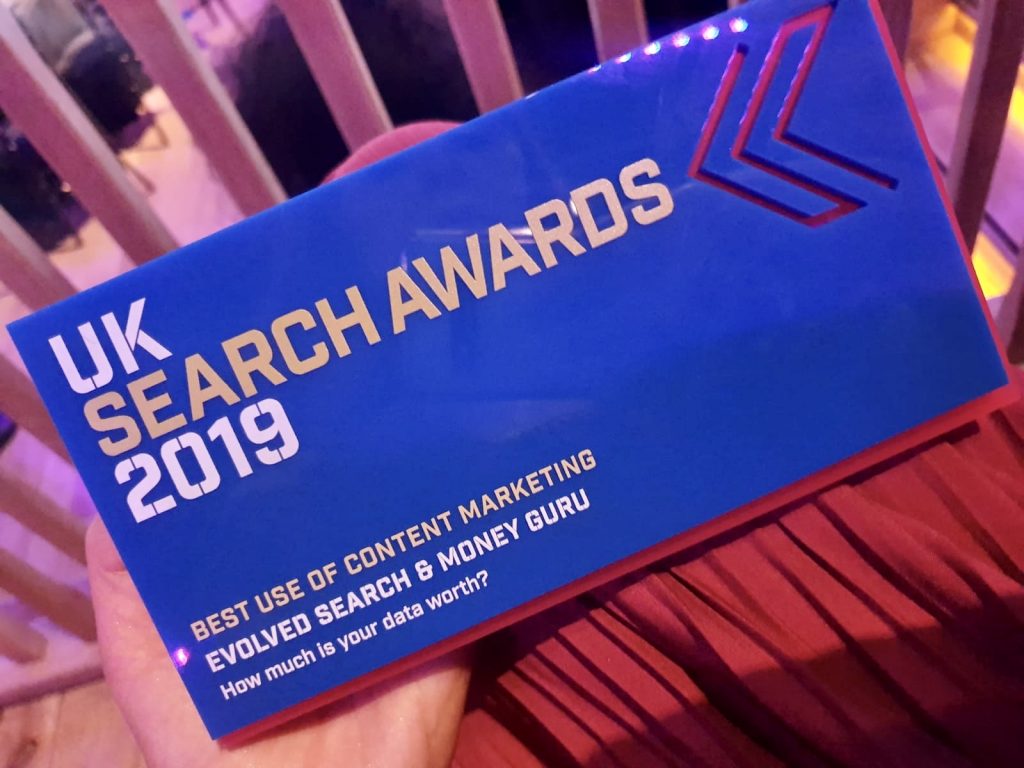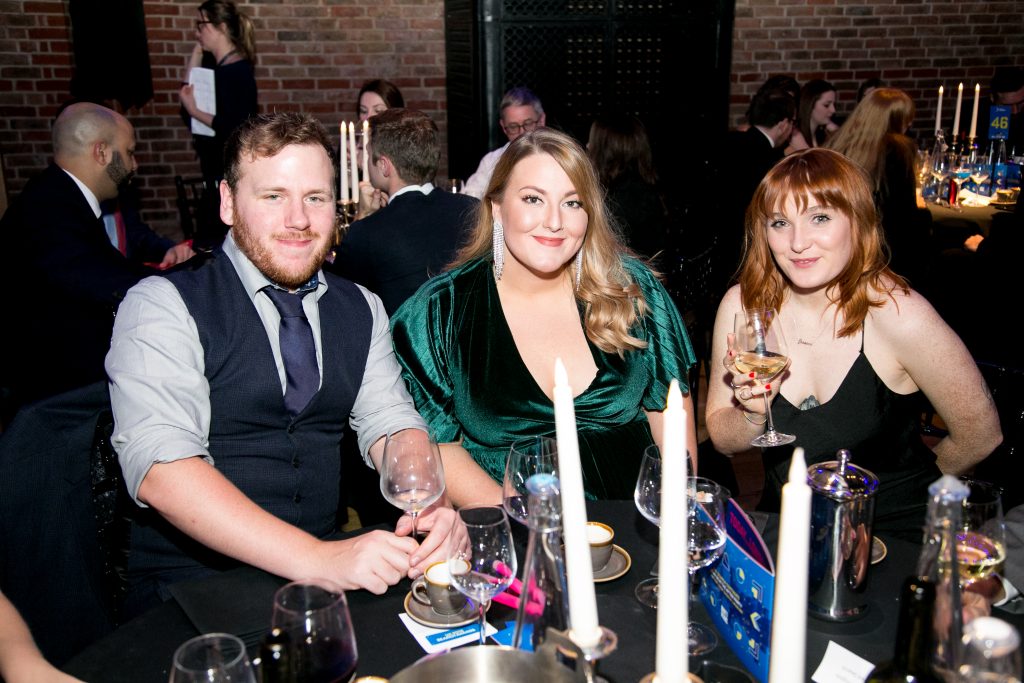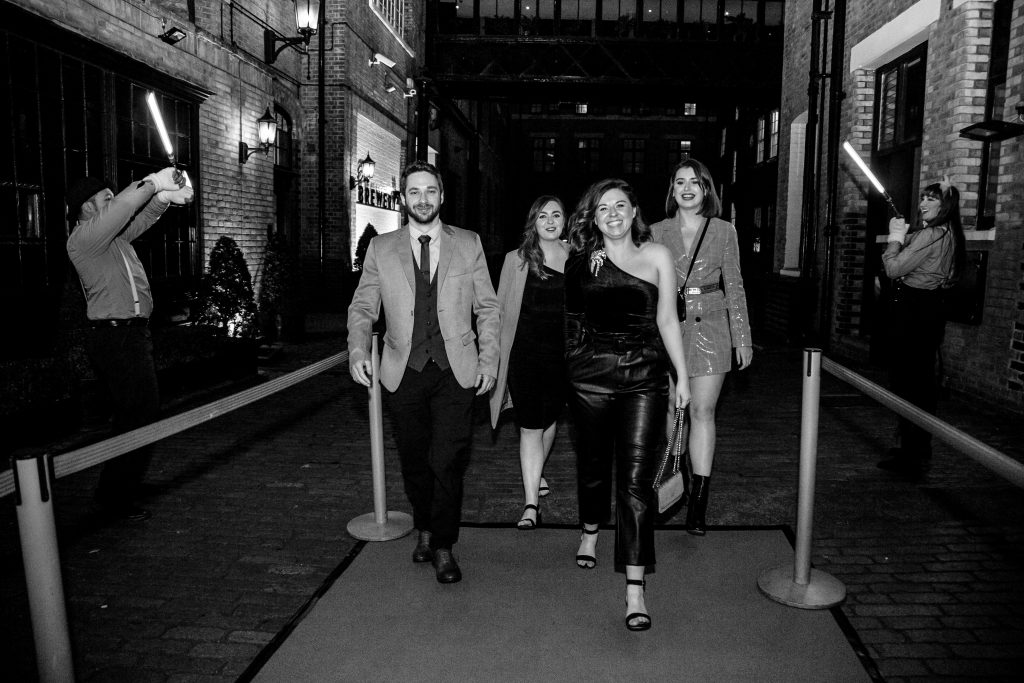 If you're after an award-winning agency to propel your performance in 2020 and beyond, get in touch.